A cognitive-behavioral approach is the foundational model for working with clients who demonstrate behaviors which contradict their desired outcomes. This course looks at the Behavioral and Cognitive components separately as well as how they both work together to prevent and treat self defeating behaviors while helping clients develop pro-social replacements that are conducive to realizing goals and objectives.
This program teaches professionals skills for unitilizing approved manualized journaling instruments to enhance staff efficacy in helping their clients successfully achieve desired outcomes, prevent recidivism and minimize the propensity for relapse.
Learning Ojectives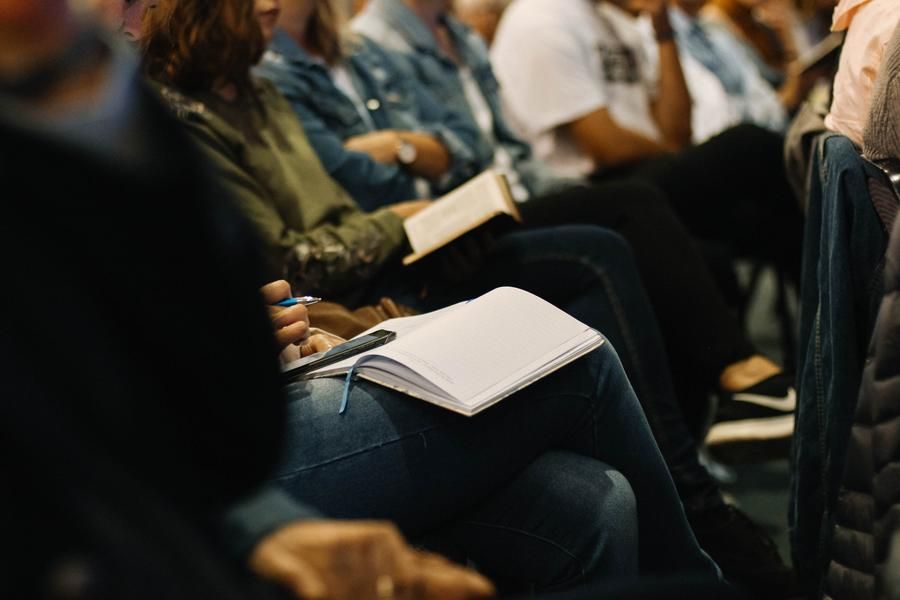 Participants will;
Learn key components of CBT and Identify/describe core cognitive structures that are the focus of CBT
Identify/describe core processes of CBT, vehicles and dynamics through which cognitive structures are expressed that define the action focus of CBT
Learn how it applies in youth settings
Understand pathways to relapse, the process of recidivism and how to prevent them
Be in a position to help clients develop a relapse prevention plan
Participants are taught to utilize top evidence-based journaling resources.
Cognitive Behavioral Interventions: Thinking Matters
Thinking Matters for Decision Making is an evidence-based manualized approach for working with individuals experiencing trauma. It integrates cognitive behavioral skills into the decision making process.
Principles of effective intervention are employed using adult learning theory, social skills theory, problem solving and cognitive restructuring theory. A comprehensive set of worksheets are used to acquire and practice skills necessary for lasting behavioral changes.
Request a quote below to receive complete details.
Combining MI & CBT Skills for Durable Contact Moments
This is a formal training to teach skills for combining the two methods.
Clinical trials demonstrate that CBT, combined with MI is four times more effective! The challenge is learning to combine both in practice. This course teaches participants when such combinations are warranted and how to practice utilizing both skills.
Our numerous customers and their staff have great things to say about our strong training program. View what some have to say below.
Click here to see a list of our customers.
15th Circuit Drug Court
16th Judicial Circuit Court
22nd Judicial Dist. of KS, Juvenile Services
5th Judicial District Community Corrections Program
8th Judicial District Juvenile Probation
9th Circuit Court - Family Division
A. L. Harris Prison Reentry Consulting Services
Absentee Shawnee Tribe
Ada County Juvenile Court
Addiction Center of Broome County
ADVOCAP
Agape Means Love
Alameda County Sheriff's Office
Allen County Community Corrections
AltaPointe Health Systems Inc.
Alvis House
American Samoa Government
Apache Behavioral Health
Apache Behavioral Health Services
Appalachian Judicial Circuit
Arapahoe/Douglas Works
Arizona Supreme Court
ARJ, LLC
Asociacion Creemos En Ti
Atlanta Housing Authority
Atlantic County NJ Justice Facility
Bahamas Dept of Correctional Services
BCFS Education Services
BCFS Health & Human Services
Beach Cities Health District
Benewah Medical Center
Berkshire County Sheriff's Office
Bermuda Dept of Corrections
Betts Consulting
Bexar County
Bexar County Juvenile Probation
Blair County Drug and Alcohol Program, Inc
Blue Mountain Action Council
Bonner Springs Police Department
Boom Health
Boys & Girls Club of Greater Fort Worth
Boys & Girls Club of the Twin Cities
Broward Sheriff's Office
Bryant Middle School
Building Futures
Building Opportunities for Self-Sufficiency
Burrell Behavioral Health
California State University Dominguez Hills Foundation
CareerSource Broward
CareerSource South Florida
Carolina Family Alliance, Inc.
Carolina Support
Carroll County Detention
Carroll County Health Department
Catholic Charities
Catholic Charities of the Archdiocese of Miami
Catholic Guardian Society & Home Bureaus
Center for Children & Families
Center New-Way of Georgia
Centerstone
Central FL Behavioral Health Network
Central San Gabriel Worksource Center
Change Agents Network, LLC
ChangePoint LLC
Chautauqua County Dept of Mental Hygeine
Cherokee Nation
Children Home Society
Children's Board of Hillsborough County
Children's Bureau of Southern California
Children's Home Society of NC
Choctaw Nation
CHRIS 180
Christiana Care Hospital System
Christophe Consulting
Citrus Health Network Inc.
City of Birmingham Municipal Court
City of Decatur, AL
City of Grande Prairie
City of Houston
City of Houston Dept. of HHS
City of Las Cruces
City of Pasadena Public Health Department
City of San Jose
Clayton County Public Schools
Clinton County Community Supervision
Closer to Home Community Services
Coconino County Sheriff's Office
Collaborative Hope, LLC.
Collaborative Hope, LLC.
Colorado Dept. of Corrections
College and Community Fellowship
Columbia Heights/Shaw Family Collaborative
Colville Tribe
Community Action Agency
Community Council Health Systems
Community Counseling of PA
Community Education Centers
Community Link Counseling Svcs.
Community Outreach for Youth and Family Services
Community Renewal Team
Confederated Salish & Kootenai Tribes
Continuum Care Services, Inc.
Cook Inlet Tribal Council
Cook Inlet Tribal Council, Inc.
Cool Aid Society
Correctional Alternatives Inc.
Correctional Management Inc.
County of Marin Probation Department
County of Orange
County of Orange Health Care Agency
County of Plumas
Court Svces & Offender Supervision Agency (CSOSA)
Cowlitz Tribal Treatment
Crawford County Juvenile Court
Crestwood Behavioral Health
Crider Health Center
Criminal Justice Coordinating Council of GA
Crook County Juvenile Justice Services Division
Cuyahoga County Office of Reentry
Dale County Juvenile Court
Day by Day Family Services, LLC
DC Dept. of Corrections
DC Department Of Health
DCCA / Division of Youth Services
Del Norte County Dept. of HHS
Delaware County Adult Court
Denver City and County Office of Community Corrections
Department of Court Services
Department of Social Services - San Luis Obispo
Department of Veteran Affairs
Department of Veteran Affairs Errera Community Care Center
Dept. of Health Adult Mental Health Division
Dismass Charities
District of Columbia Government
Diverse Family Services, LLC
East Central Illinois Humanistics, Inc.
Eastern Ohio Correction Center
Echelon Care
Edmonton John Howard Society
El Paso County Department of Human Services
ENCAP Omaha
Environmental Alternatives
EOC of Suffolk
ESHC NE FL
Fairbanks Native Association
Family & Children's Services
Family Centered Services of CT
Family Counseling Center, Inc.
Family Health Centers of Baltimore
Family Home Care Services
Families in Transition
First Steps of Sarasota, Inc.
FlintSTRIVE
Ford Street Project
Fort Belknap Indian Community Juvenile Youth Court
Franklin County Office of Homeland Security & Justice Programs
Fresh Start Counseling Services
Fresno County Probation Department
Fresno County Sheriff's Office
GA Alliance to End Homelessness
Gainesville Housing Authority
Gainesville Police Department
Gallatin County Detention Center
Gang Alternative
Garden City Family Resource Center
Georgia Accountability Courts / Council of Accountability Court Judges
Ghana Prisons Service
Gibraltar Prison Service
Good Samaritan Project
Good Work Associates
Goodwill Industries of MD
Goodwill Industries of KY
Goodwill Industries of South Florida
Grant County Mental Healthcare
Grayson County Juvenile Services
Greater Lakes Mental Healthcare
Green Hills Community Action Agency
Greenlee County Courts Probation Dept.
Guam Dept of Mental Health & Substance Abuse
Gulf Coast Community Care
Gulf Coast Teaching Family Services
Hackley Community Care Center
Health Care & Economic Security Staff Development Center
Heartland Health Outreach, Inc.
Henkels & McCoy
Her Majesty's Prison of Gibralta
Heritage Behavioral Health Center
Hispanic Unity of FL
Homeless Empowerment Program
HOPE Services Hawaii
Houston Department of Health & Human Services
Houston Health Department
Iowa Dept. of Human Services
ICHEP LLC
Idaho Department of Mental Health
IFamagu'on-ta (DMHSA)
Illinois Department of Corrections (TASC)
Impact Northwest
Imperial County Dept of Social Services
Imperial Valley Regional Occupational Program
Independence House
Indian Health Services
Indiana Department of Corrections
International Institute of Los Angeles
Iowa Aftercare
Iowa Juvenile Court Services
Iowa State Patrol
It Takes A Village Youth and Family Services
Imperial Valley Regional Occupational Program - THRIVE
Jack Brown Treatment Center
Jackson Behavioral Health System
Jackson Health System
Jefferson Community Action Programs
Jefferson Parish District Attorney's Juvenile Diversion Division
Jessie Trice Community Health Center
Jewish Family Service
JG Consultant Services
Johnson County Mental Health
Jubilee Housing
Kansas City, Missouri Police Department
Kentuckiana Works
Kentucky Department of Corrections
Kern County Probation
Keweenaw Bay Indian Community
Kibble Education and Care Centre
King County Sexual Assault Resource Center
King County Human Services
Kings County Probation
Korean Family Family Services
LA County Probation Department
LA County Sheriff's Department
Lac Courte Oreilles Tribe
Lafayette Parish Sheriff's Office
Lake County Sheriff Reentry Program
Lake County Sheriffs Office
Lakes Crossing / NNAMHS
Lauderdale County Community Corrections
Leading Into New Communities, Inc.
Leech Lake Opioid Treatment Program
Life Enhancement Services
LifeNet
Lighthouse of Broward
Los Angeles County Probation
Loudoun County MHSADS
Louisiana Workforce Commission
Lummi Indian Business Council-Probation Dept
MacArthur Foundation
Malaysia Prison Service
Maricopa County Human Services
Maricopa County Community Services
Maricopa County Human Services Department
Marion County Community Corrections
Mayo Clinic
MBI Health Services, LLC
MCN Reintegration
Mecklenburg County Sheriff's Office
Medical Management Options
Memphis Area Legal Services
Mental Health Association Oklahoma
Merced County Probation
Mercer Family Resource Center
Mescalero Drug Court
Metropolitan Ministries
MHMR of Harris County
Miami-Dade Community Action and Human Services Dept.
Miami-Dade Corrections and Rehabilitation Dept.
Miccosukee Tribe of Indians of Florida
Mid South Health Systems
Mille Lacs Band of Ojibwe
Miller HR Solutions
Ministry Of Interior
Miracles Outreach
Mississippi DOC
MO Office of State Courts Administrator
Monroe Circuit Court Probation
More Than A Home
Morgan County Juvenile Probation
Mountain Comprehensive Care Center
Multnomah County DCJ
Multnomah County Sheriff's Dept.
Muskingum County Probation
N. Mariana Islands Dept of Community & Cultural Affairs
NAESM, Inc.
NAPA County Health & HumanServices Agency
Navajo Division of Public Safety
Nebraska Office of Health Disparities and Health Equity
NECCO
Neighborhood House Association
Nevada Department of Corrections
New Center Community Services
New Hope Family & Youth Services, Inc.
New London Homeless Hospitality Center
New North Citizens Council
New Outook Second Chance, Inc.
New York City Dept. of Health and Mental Hygiene
New York City Mission Society
Ninth Circuit Court, Family Division
No Bounds Care
Non-Profit Partnership "ESVERO", Russian Federation
Norfolk Juvenile Detention Center
North Carolina Department of Public Safety
North Portland Area Indian Health Board
Northwest Indian OIC
NYE Community Coalition
Oglala Sioux Tribe
OIC of South Florida
Oklahoma City County Health Department
Open Society Foundation of South Africa
Options for Recovery
Orange County Corrections Dept.
Orange County Probation Department
Orange County/HCA
Partners Reentry Center
Pathstone Corporation
Peer Assistance Services, Inc.
PG County Circuit Court
Philadelphia Real Estate Corporation
Pioneer Human Services
Plumas County District Attorney's Office
Plumas County Probation
PMHCC-CTT
Poarch Creek Indians
Polk County Health Services
Polk County Sheriff's Office
Positive Outlook Services
Premier Behavioral Services
Pretrial Services Agency of DC
Puerto Rican Family Institute
Pribilof Islands Aleut Community of St. Paul Island
Primo Center for Women and Children
Prince George's County Circuit Court
Prison Department of Lithuania
ProCure Therapeutic Agency
Providence Crisis Recovery Center
Puerto Rico Human Services
Puerto Rico Probation Dept.
Pyramid Lake Tribal Health Center
Rady Children's Hospital
Ramsey County Corrections
Rappahannock Regional Jail
Redding Rancheria
Refined By Fire Ministries, Inc.
Reno-Sparks Indian Colony
Resourceful Solutions II
Reynolds and Associates, Inc.
RHA Behavioral Health
Riley County Community Corrections
Rockyboy Health Center
Sacramento County Probation Department
Saginaw County CMH Authority
San Bernadino County Workforce Development Dept.
San Bernardino County Dept. of Public Health
San Diego County Probation
San Diego County Probation Department
San Diego County Sheriff's Department
San Diego Juvenile Drug Court
San Luis Valley Mental Health Center
San Mateo County Dept. of Probation
San Mateo County Human Services
Sanford Health
Sankofa Safe Child Initiative
Santa Clara County Behavioral Health Svcs.
Santa Clara County Probation Department
South Carolina Department of Alcohol & Other Drug Abuse Services
South Carolina Office of Family of Services
Scott County Government
Seasons Center for Behavioral Health
Seneca Family of Agencies
Serenity Counseling & Resource Center
Shelter Association of Washtenaw County
Shoalwater Bay Indian Tribe
Shoshone-Bannock Tribes Human Services Dept.
Siskiyou County Health & Human Services Agency
Sitka Tribe of Alaska
Smith Community Mental Health
Smithwright Services
SNAP
Sobriety House
Social Model Recovery Systems
South Africa Dept. of Correctional Services
Southern California Alcohol & Drug Programs, Inc.
South Carolina DAODAS
South Dakota Unified Judicial System
South Florida Behavioral Health Network, Inc.
South Texas Substance Abuse Recovery Services, Inc.
Southwest Housing Solutions
Southwest Key Programs
Southwest Louisiana AHEC
SPIRITT Family Services
St Barnabas Hospital Teen Health Center
St Tammany Parish Sheriff's Office
St. Francis Community Services
St. Johns County Sheriff's Office
Stanislaus BHRS Prevention
STAR Community Justice
State of Alaska Department of Corrections
State of Minnesota
Steps Toward Success
STOP Organization of Hampton Roads
Storefront
Suffolk County Sheriff's Office
Summit County Juvenile Court
Tanana Chiefs Conference
Terry Reilly Health Services
Teton County DUI / Drug Court
The Community Partnership
The Dannon Project
The Fellowship House
The Lawson's House
The Recovery Place
The Right Way Agency
The Salvation Army Bell Shelter
The WorkPlace CA
This House Is A Home
Tolowa Dee-ni' Nation
Torres Martinez Tribal TANF
Towards Employment
Travis County Sheriff's Office
Triumph Cares
Tule River Tribe Youth Initiative
Tulsa Drug Court
Turning Point Homes, Inc.
Uintah County
Ultimate Medical Academy - UMA
Ultra Group Health
Umatilla Indian Reservation Tribal Courts
Unified Government
United Methodist Community Center
United States Probation and Pretrial
Universal Mental Health Services
University of Memphis
Upscale Residential Care
US Probation Office, Tampa
US Pretrial & Probation, Kansas City
US Probation - Central District of CA
US Probation - Western Dist. - New York
US Probation & Pretrial - Missouri
US Probation & Pretrial - WD/MO
US Probation & Pretrial Services
US Probation Department, Birmingham
US Probation Department, Central District of CA
US Probation Louisiana Eastern
US Probation Middle District of Florida
US Probation Northern Dist. of Texas
US Probation Office, Milwaukee
US Probation Office, Northern District, OK
US Probation Office, Southern District of AL
US Probation, Alberquerque
US Probation, District of Puerto Rico
US Probation, East St. Louis
US Probation, Jacksonville
US Probation, Middle Dist. of FL
Valley Healthcare System, Inc.
Ventura Public Defender's Office
Veterans Administration
Victor Communty Support Services
Village of Skokie
Virginia Department of Juvenile Justice
Vista Hill
W. Haywood Burns Institute
Washoe TANF
Washtenaw County CMH
Watts Healthcare Corp. - HOU
West Contra Costa Youth Services Bureau
West Sacramento Youth Resource Coalition
West Virginia Division of Justice & Community Services
Westcare California
WestCare Foundation
Westchester Putnam Workforce Investment Board
White Apache Tribe Social Services
White Earth Reservation
White Mountain Apache Behavioral Health Services
White Mountain Apache Tribe
Williamette Family, Inc.
Wilmington VA Medical Center
Wisconsin Department of Workforce Development
Workforce Essentials
Workforce Investment Board-Youth Programs
Wyandot Center for Community Behavioral Healthcare, Inc.
Wyandot Mental Health, Inc.
Wyandotte County Community Corrections
Wynona's House Child Advocacy Center
Wyoming Department of Health, Behavioral Health Division
Yavapai-Apache Nation Tribal Court
Yolo County Probation
Yolo Wayfarer Center
Youth Advocate Programs, Inc.
Youth Development Initiatives, Inc.
Youthzone
""Overall, I really enjoyed this training. I enjoyed the break out groups and discussion these promoted. I really liked how the trainer frequently checked in regarding the needs of the attendees."

"Although I have used Seeking Safety, I had never received any formal training. What I liked about this workshop was the instructor used Seeking Safety principles to facilitate the workshop program. It allowed me to have a much more in-depth understanding of the program. I also liked that it was very interactive, and I greatly appreciated the breaks. I learned a lot."

"The trainer helped me learn with real-life examples and anecdotes that I could relate and connect with."

"I loved the facilitator. She did an amazing job and kept us engaged at all times. I also was a big fan of the Zoom rooms for breakout sessions. I really learned a lot and can't wait to implement this into our treatment groups."

"There were a few points that I enjoyed from this training. She was great, I won't lie, I was scared of a virtual training, and I believe I got more from this training than I've gotten from others! The topic was very interesting and required participation from everyone. The Zoom rooms were awesome and made the training even better because you got to talk in smaller groups with people that we may have never spoken to before at any trainings or meetings. I think having a few participants that currently use Seeking Safety was great because she couldn't be in all groups at one time but other participants that were familiar could help with the smaller groups and give more first hand experience."
Come Grow Together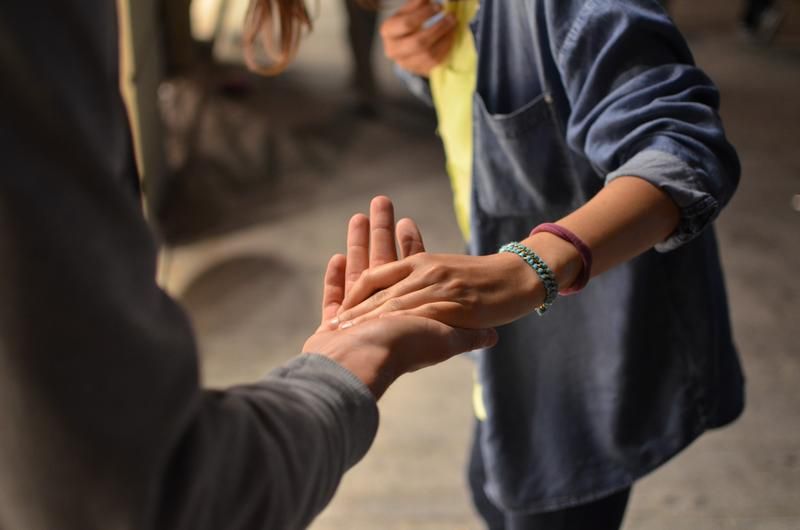 If you are ready to explore this opportunity, please request a no obligation quote via our online form, or call us at +1(770)409-8780.